The Michigan State University (MSU) campus is located in East Lansing, Michigan. MSU is big, really big. Once you are here, though, you will find the campus organized into neighborhoods that make it feel smaller. 
---
Click on the map below to go to the MSU Interactive Map and start exploring!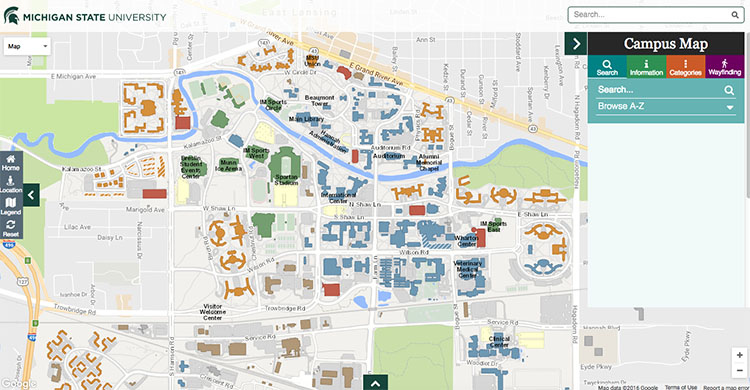 ---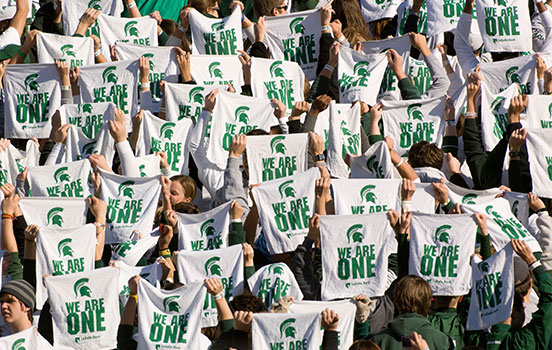 One of our famous cheers is "Go Green, Go White" because of our school colors; but, we're Green and White for other reasons too.
---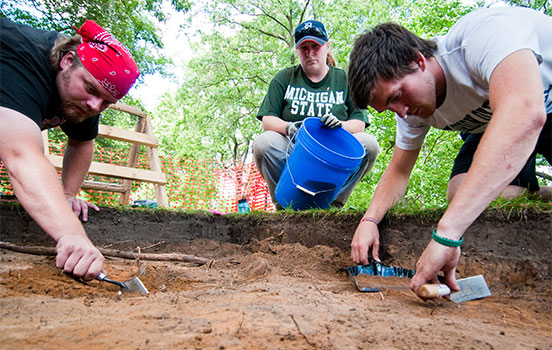 Sitting on the banks of the Red Cedar River, MSU is a top five campus in the US for sustainability with over 5,200 acres for you to explore.  You'll see wide open green spaces, trails, woods, gardens, trees, ducks and squirrels every day.
---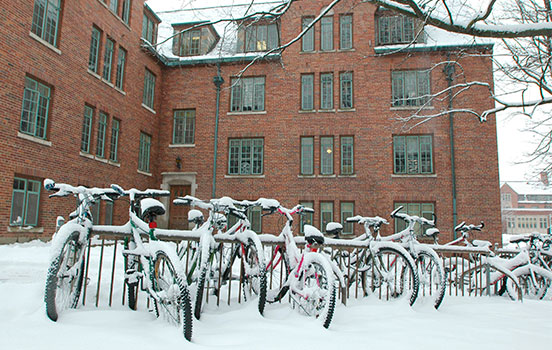 Michigan has all four seasons. In the spring and summer the flowers are in bloom. During the fall, the leaves of the trees turn majestic colors and excitement is in the air as students return from summer break. And in winter, a soft blanket of snow makes for a cozy campus. We're truly Green and White in so many ways.