About Exchange Programs
Exchange Programs offer students the full MSU experience, living and studying in the same dorms and classrooms as domestic degree-seeking students. Join a few of the many clubs and organizations on campus and explore East Lansing, Michigan, and the United States with new friends from around the world.
Following their academic semester at MSU, some of our exchange students embark on an internship in New York City or San Francisco.
For a first-hand account of our programs, check out our testimonials from previous student participants.
Eligibility
Students are eligible for the exchange program if they attend one of our partner universities, and are nominated by their home school to study at MSU. MSU can only accept a limited number of exchange students per year, so contact your home school's study abroad office early to find out if you are eligible for exchange.
If your home institution has a special one-way agreement, or if the exchange numbers are unevenly balanced, take a look at the American Semester Program. This is another opportunity to study at MSU for one or two semesters.
Students who would like to apply to MSU as exchange students should contact the education abroad office at their home university about exchange opportunities. Make sure to consider the criteria for exchange programs with your home university. Exchange students do not pay tuition, but must pay for their housing and all other expenses. Exchange spots at MSU are very limited, so check with your home school early if you want to come to MSU on exchange!
Internships
Following their academic semester at MSU, incoming exchange students have the opportunity to undertake an internship in San Francisco or New York City to gain valuable international work experience.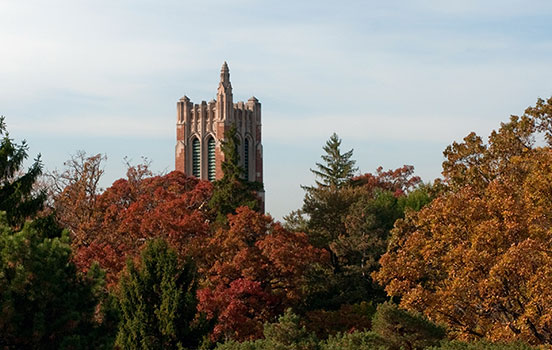 Partner Universities
Follow this link to view a list of universities who have signed Agreements with Michigan State University which include Student Exchange. MSU has several different kinds of agreements with universities around the world. To come to MSU on exchange, however, a specific agreement for Student Exchange must be active!