So, really, why does the American Semester Program often use a squirrel as their icon?
---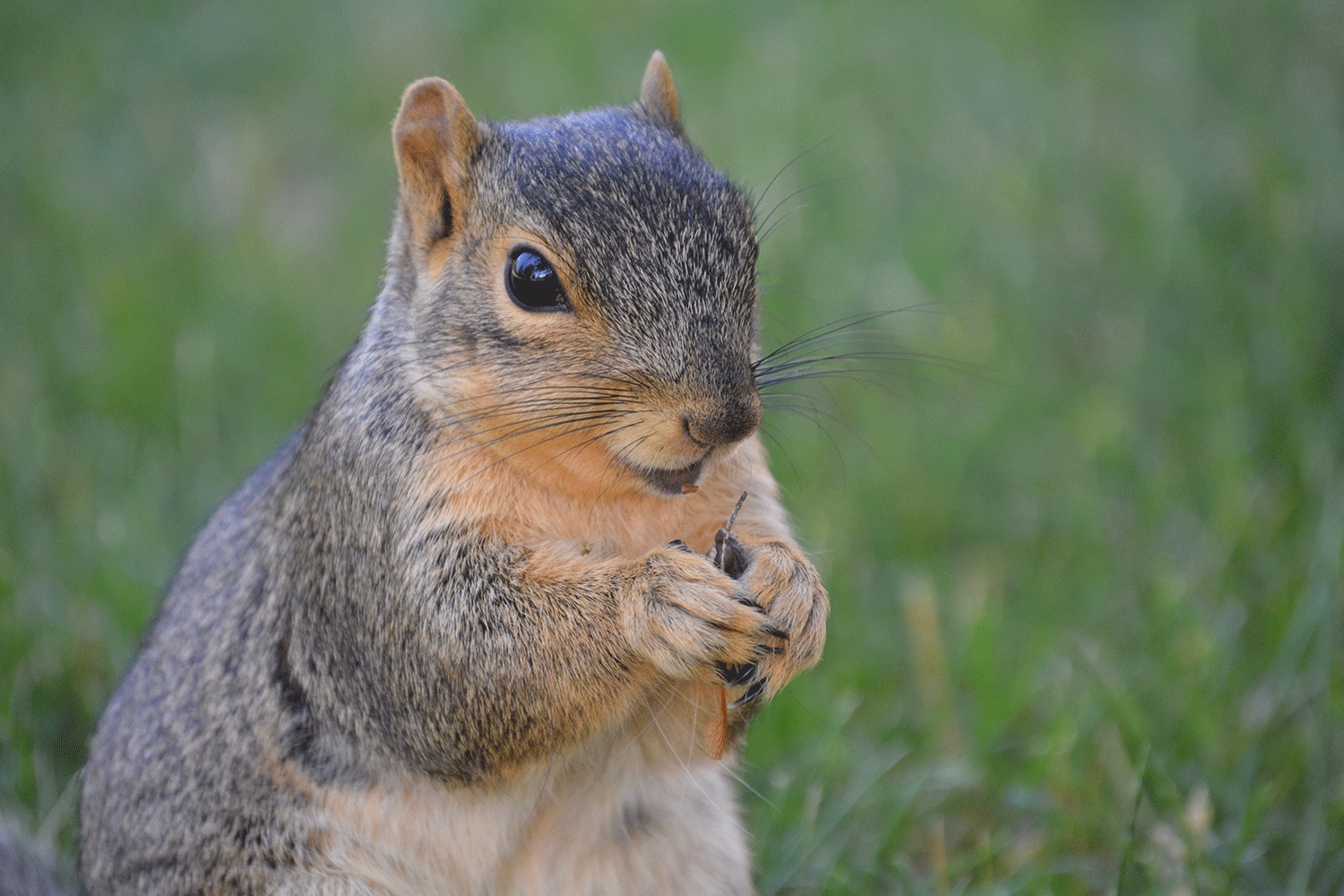 Once you come to campus, you won't wonder anymore.
Squirrels are everywhere. They run on sidewalks, sit on benches, climb up trees, and even beg for food.  Brown, red, gray and even black squirrels call MSU their home.
Black squirrels you say? Yes. While black squirrels are very uncommon, East Lansing is considered to be one of the top areas in the United States with a large population. They were originally imported to the Battle Creek area (southwest of campus) by W.K. Kellogg to help reduce the population of red squirrels. Legend has it that MSU's 12th president, John A. Hannah, had a fondness for black squirrels and requested MSU's Kellogg Biological Station in Battle Creek release black squirrels on the East Lansing campus in the 1960's.
---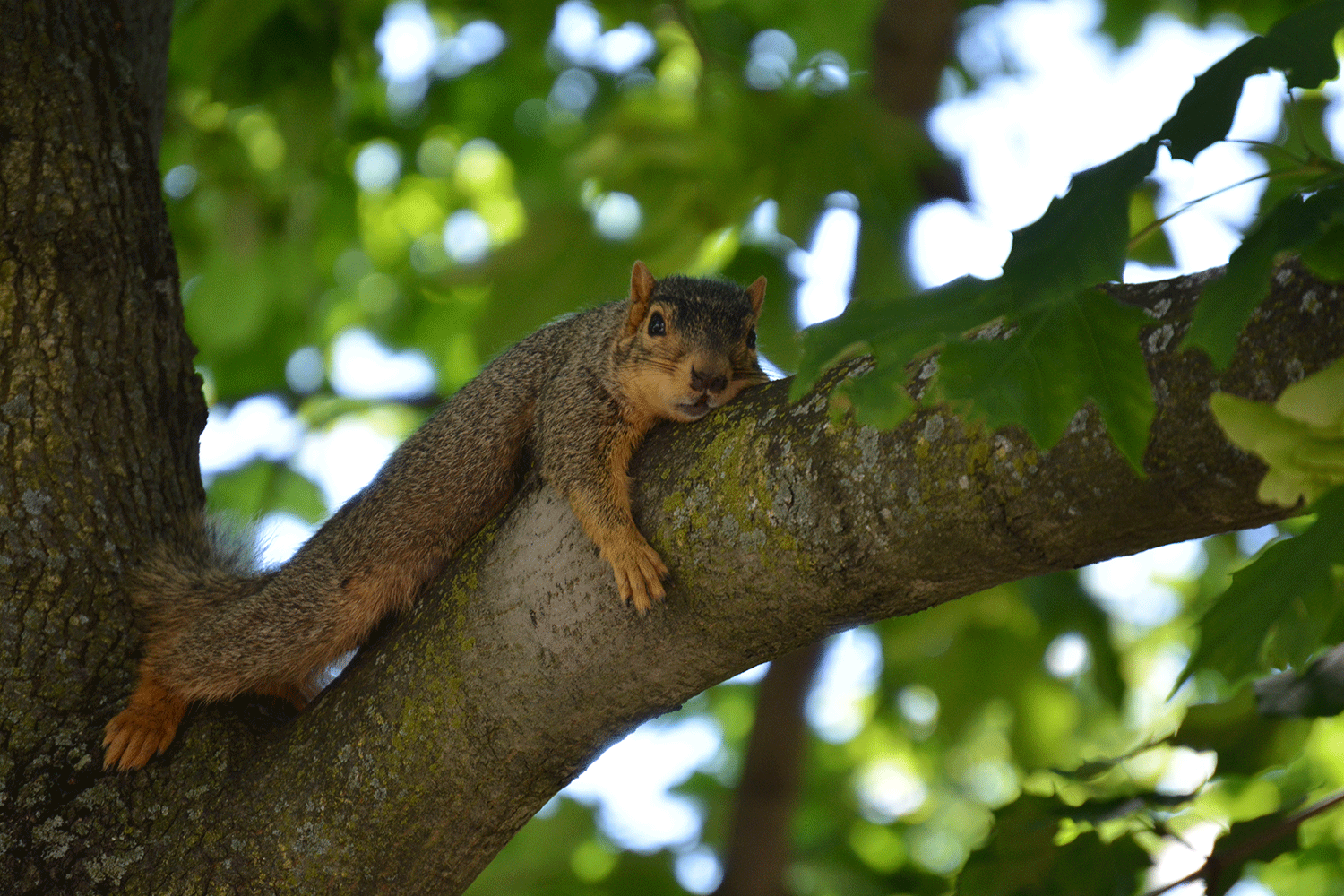 Squirrel tips:
MSU squirrels are very trusting and will often come right up to you.
Some MSU squirrels like to be fed. What do they eat? Peanuts, sunflower seeds and fruit.
If you feel the need to feed an MSU squirrel, we recommend that you do so from a distance. Please be careful as they are delightful, but can bite.
MSU squirrels don't hibernate so you'll see them all year long.
Watch out riding your bike! MSU squirrels run in erratic paths.
Check out our Instagram @americansemester for pictures.
---