Volunteer and Work Opportunities
ASP Summer Steward Program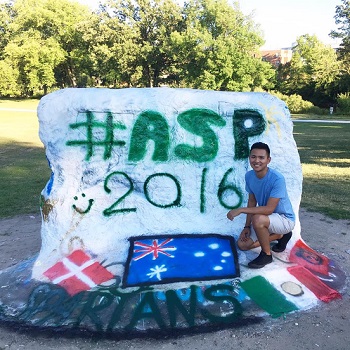 Summer Stewards are vital to a successful summer of Short Courses with the American Semester Program. Each year, ASP seeks to hire two to four full-time Stewards (ideally one graduate student and three undergraduate students), to play a large role in running July and August Short Courses.
Please see the full Job Description, Application Information, and Deadlines in the following document.
Summer Steward Job Description 2017 (pdf)
Applications to be a Steward during Summer 2017 are due to Kellie Clock by February 10, 2017. In-person (or Skype, if abroad) interviews will be scheduled for the week of February 20, 2017.
---
ASP Ambassador Program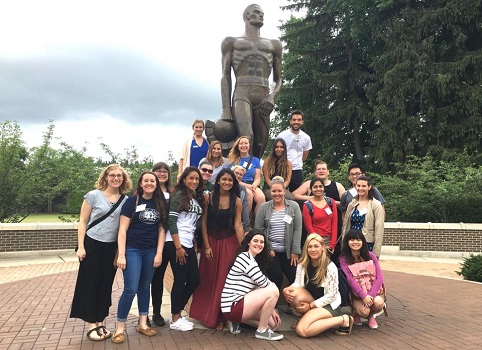 Are you a full-time MSU student and recently returned from studying abroad? Are you looking for ways to remain involved with international students now that you're home? We have the program for you!
Or, are you curious about getting to know international students and learn more about the world, but have not had the chance to study abroad or travel much internationally? We're here for you too!
ASP Ambassadors are charged with being representatives of Michigan State University while assisting ASP staff members with programming and mentoring incoming students throughout the academic year and during summer Short Courses. They are key links to the MSU community and American students, providing mentorship, access to clubs and organizations, and often become lifelong friends with exchange and study abroad students.
---
Coordinator for Volunteer and Work Opportunities

Kellie Clock is the Program Coordinator of the Steward and Ambassador programs. Please contact her if you have any questions about these opportunities!
Office Location:
International Center, Room 12 (Garden Level)
517-432-8785