Apply to be an Ambassador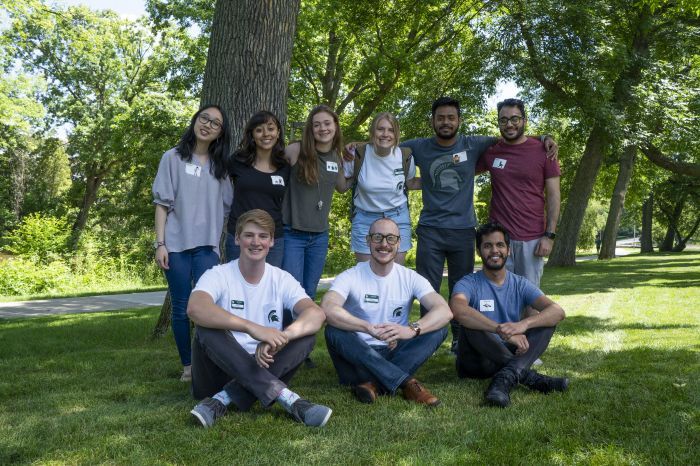 ---
Sign up to be an Ambassador with American Semester Program & Exchanges for the Spring 2020 semester!
Applicants must be positive and truthful ambassadors of Michigan State University on all ASP sponsored activities and excursions, as well as with any and all interactions with ASP students. Duties include assisting ASP staff in duties assigned, which include (but are not limited to) orientation session help, student sign in for excursions, set up for activities on campus, etc.
This is a volunteer position and you participate when you are available. Benefits of volunteering with us include:
Exposure to different cultures
The chance to mentor an incoming international students
Participate in ASP sponsored activities for free, including on and off campus events and excursions
Past Ambassadors have used their experience volunteering with ASP on their resumes and in job interviews. Being involved in our programming offers you the opportunity to give back to the MSU community and make friends with students from around the world.
Ambassadors are key to our programming year round, but especially in the summer! If you apply to be an Ambassador, you will hear from us regarding your availability in July and August.
Qualifications
Currently enrolled in an undergraduate or graduate program at Michigan State University
Foreign language skill preferred
Student service, study abroad or international experience preferred


Application
All applications can be completed online through Qualtrics
Applicants will be required to submit a current resume, and a short statement describing qualifications for, and interest in, becoming an ASP ambassador
All eligible ambassadors will be notified by email, and will be required to attend a training session before their first semester with the program

Application deadline is November 1 to participate in Spring 2020 programming. 
---