Programming suspended until further notice.
*Michigan State University is closely monitoring the outbreak of the novel coronavirus, also known as COVID-19, which has spread to a growing number of countries, including the United States. MSU has launched a new website for coronavirus updates. Please visit msu.edu/coronavirus for the latest information.

Due to COVID-19, all students should not make any travel arrangements until after they have officially submitted and confirmed with the ASP&E team at MSU.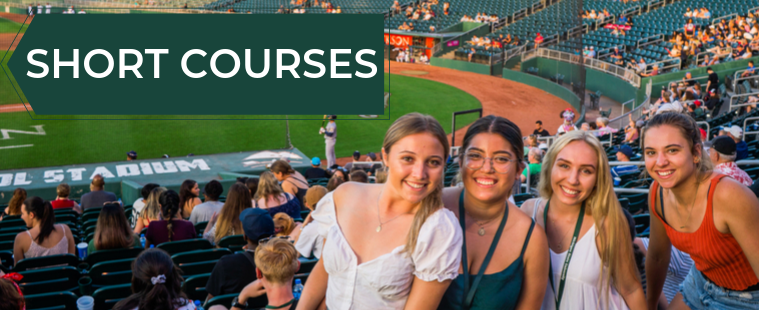 ---
Limited on time for study abroad? Or looking to add on a Short Course to a semester experience? ASP Short Course Programs are the perfect choice!
Participate in a 3-week Short Course Program and take a course you can transfer back to your home university, explore Michigan and the Midwest United States, and go home a true MSU Spartan.
Want to know what past participants have to say about the program? Read our testimonials here!
Are you from an MSU Department, looking to create a customized program for inbound students? Click here to provide us with some information on your needs and start a discussion.

The below list contains previously offered programs for reference. When new programs become available, they will be posted here.