Tentative Program Calendar
Click here to download a PDF of the current TENTATIVE Program Calendar for the 2020 ASP Summer Short Courses. As we get closer to the start of the program, this calendar will change. A final calendar will be provided upon arrival to the program.
All activities and excursions are MANDATORY unless otherwise labeled Optional. The cultural program provided by ASP is designed to introduce you to life at Michigan State University and the Michigan/Mid-West Region of the United States. Each activity and excursion is designed to be fun, interactive, and a great learning experience for everyone!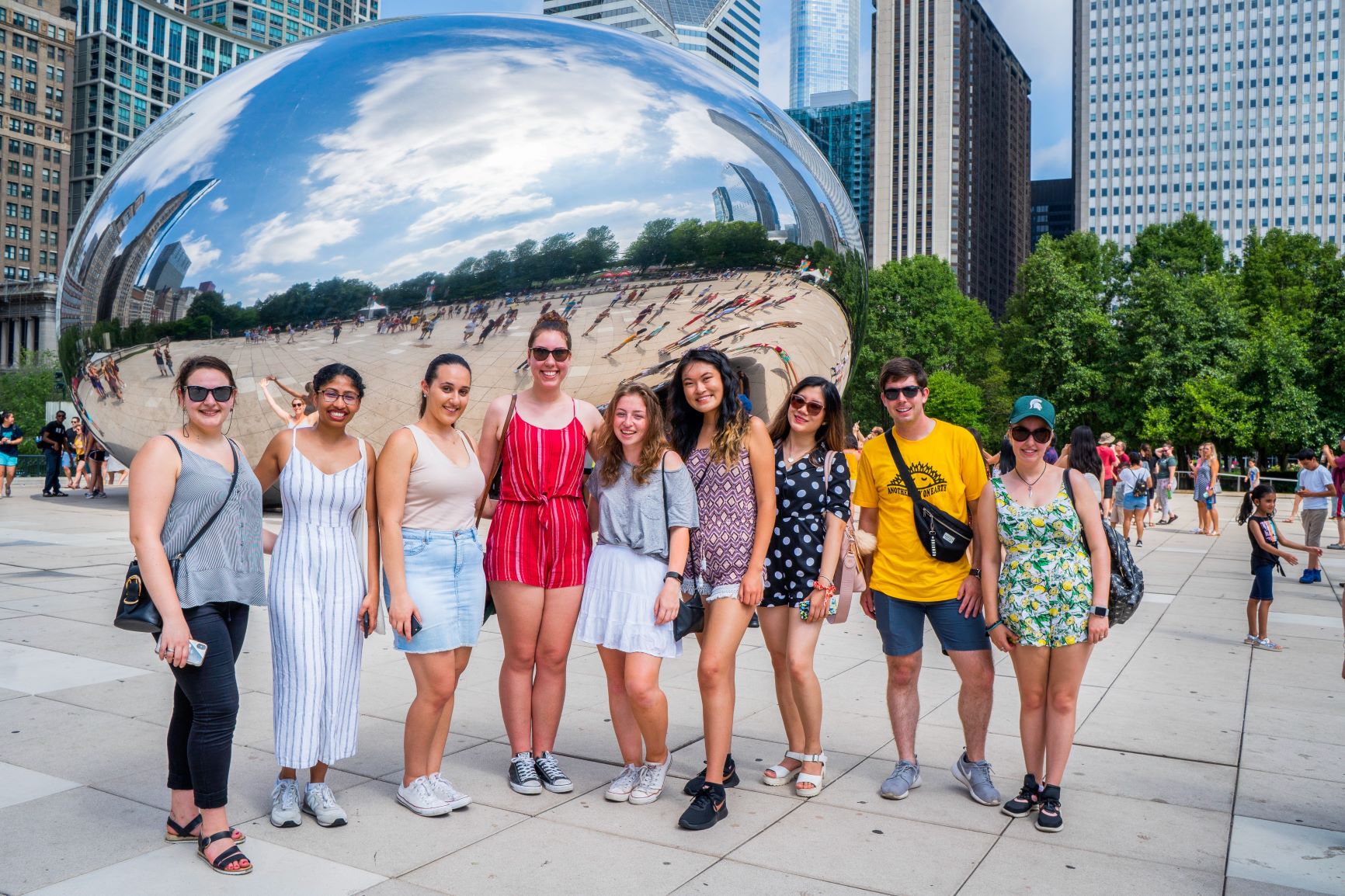 Calendar At-A-Glance
• June 27: Student Arrival• June 28: Student Orientation• June 29: Classes begin• July 3-5: Weekend in Chicago• July 11: Mackinac Island• July 16: Classes End, Graduation Ceremony• July 17: Student Departure
Other activities include: BBQ at Lake Lansing Park, Lansing Lugnuts Baseball Game, Excursion to Detroit and Outlet Mall