---
This module will describe housing assignments and the residential hall system at MSU. Along with on-campus housing, this module will discuss what to expect from your dining plan.
Housing Assignment
Once you have fully committed to the program, you will have access to the Housing Form. If you have completed and submitted the form, there is nothing more you need to do.
NOTE: if you do not receive any updates, your request may still be in process. The housing office will contact you through your MSU e-mail when it is time to log into the system, and complete your housing assignment. Once notified, log into your LiveOn account to see updates on your housing assignment and to sign your housing contract.
Your housing contract will be for an entire academic year. There is not a contract for a single semester. Students who return to their home university after one semester will be have their contracts manually ended at the end of their program by our office.
To fully check on your housing assignment, please:
1. Go to the LiveOn at liveon.msu.edu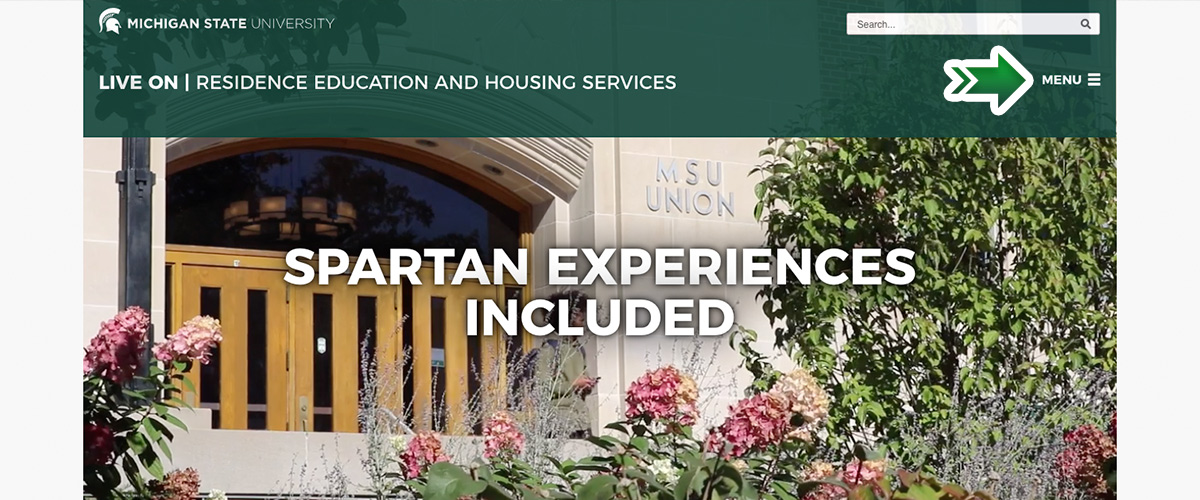 2. Click menu at the top right, then click My Housing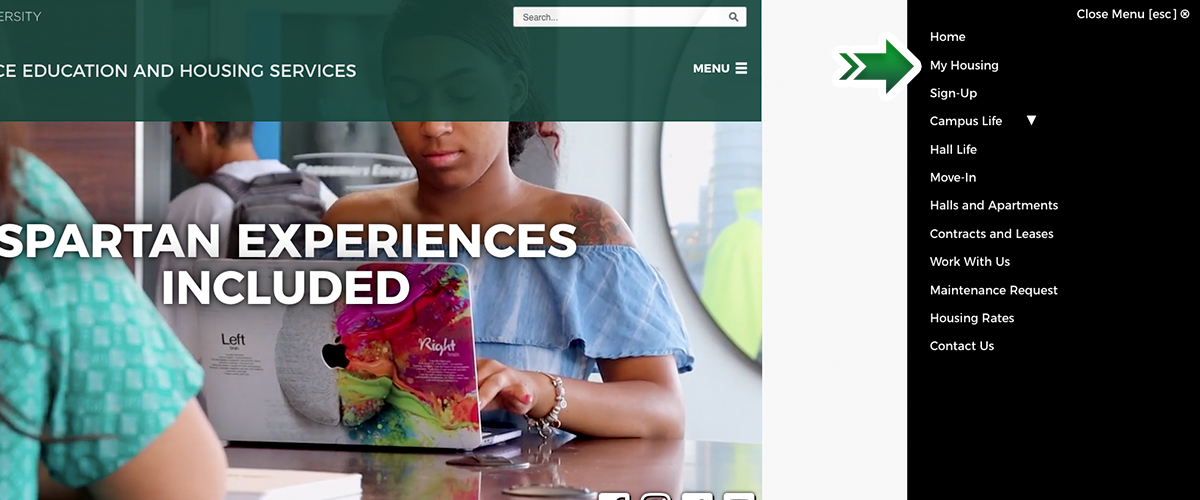 3. Use your NetID and password to log in to view your housing assignment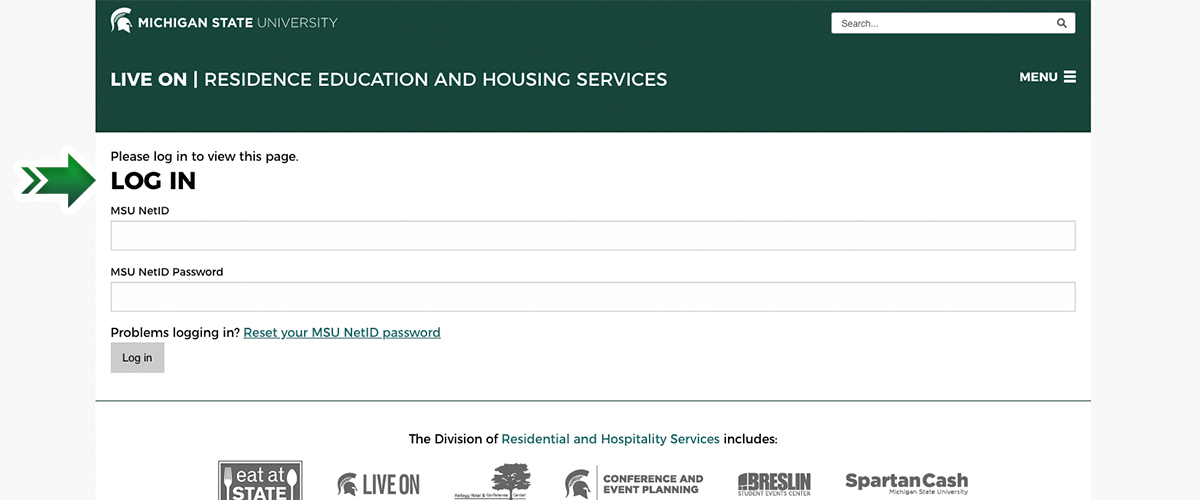 Housing Rates & Options
Michigan State University's Residence Education and Housing Services office sets housing and dining rates. These rates are outside of our control and are subject to change. To see current housing (and dining) rates, please go to LiveOn's rates page.
Typically, ASP&E students stay within MSU's standard Residence Halls. These are general undergraduate and graduate accommodations that include numerous living options like singles, doubles, and more. With each option comes a difference in room rate. These rates may be slightly different than our living expenses listed here. As such, your total cost may increase or decrease depending on where you choose to live.
Owen Hall is a popular accommodation for graduate level and older students. The Owen Hall rates are different than the standard Residence Hall rates and may drastically increase your total cost. Owen Hall Extended is a new housing option that allows students to stay before and after semester dates. This flexibility, however, greatly increases the housing cost. 
Dining Plan
Your meal plan will get you access to any one of the cafeterias on campus, along with Sparty's Cafes and the new Sparty's Market. If you are living in undergraduate housing, you will automatically be enrolled in the DINEON Silver Plan.
If you have dietary needs, including Halal and Kosher cuisines, MSU cafeterias will be able to accommodate.